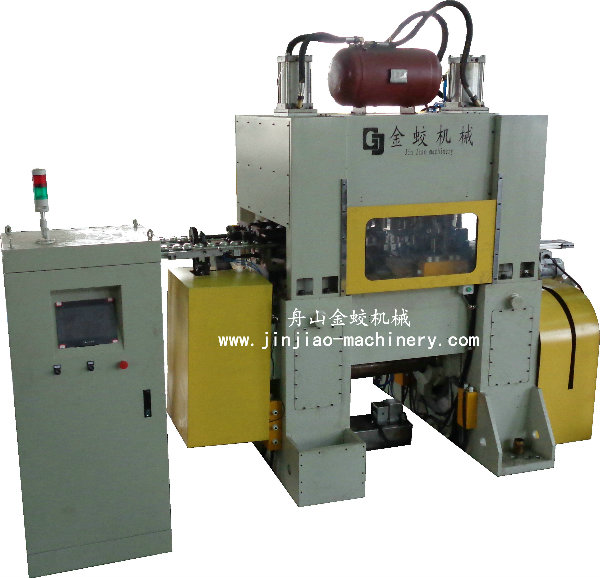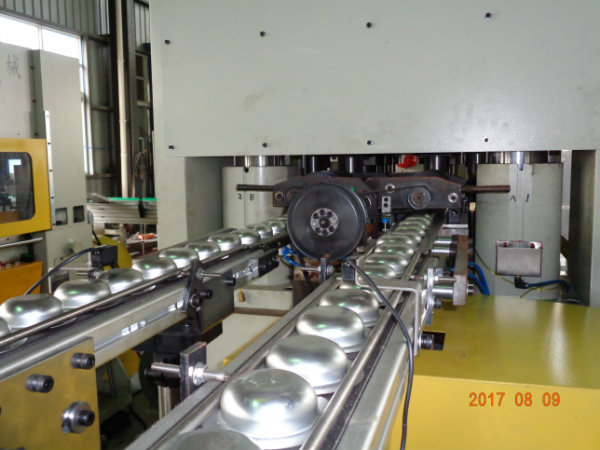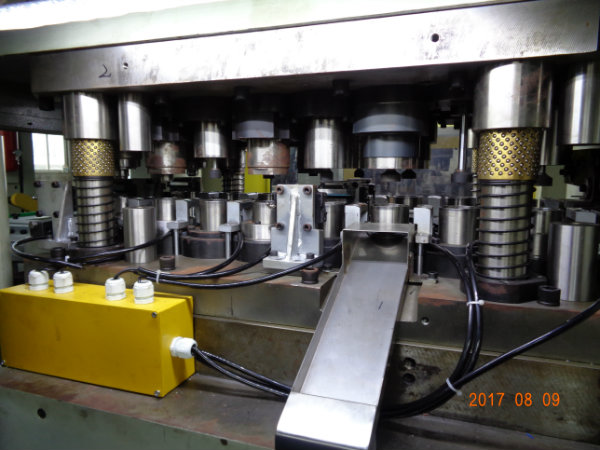 This machine is a high speed and high precision automatic aerosol caps production equipment. It is suitable for aerosol cone made by the tinplate. The whole sheet from the cylinder feedstock, automatic position pushing, servo feeding, mechanical hand stuffing , servo feeding, can stamping ,multi-station conversion stamping and forming, curling, lining, drying, automatic out of the caps to packing with fully automatic operation, no manual operation. The whole line equip with CNC high precision press, two-channel conversion press, curling machine, lining machine and dry machine.
This machine has the following characteristics:
1. Man-machine interface and simple operation.
2. Using the mechanical arm servo feeding, the automation degree is high.
3. Equipped with various alarm protection, safe and convenient to maintain.
4. Adopt the gantry bed, no gap guide running, when with high speed operation it has good stability and high precision.
5. Use the whole sheet blanking to improve efficiency and reduce the loss of raw materials.
Aerosol Cone Production technological process
First feeding and stamping →conversion press and forming→curling→lining→on line detecting→ drying→packing
Aerosol Cone Production Line Main Technical Parameters
Parameters

Mode

GT2A4-60 CNC press

(First feeding and stamping)

GT2A8-80 Conversion Press

(Conversion press and forming)

Normal Pressure

60T

80T

Max stroke times

200

150

Max die installed

3

2-channels(16 dies)

Max sheet size

1100*1100

--

Max sheet thickness

0.4mm

0.4mm

Total Power

20kw

24KW

Installation size

2700*1300*2700

2500*1600*2700

Total weight

10.8T

8T